WDU Digniblog
Dignity Road Report* - September, 2018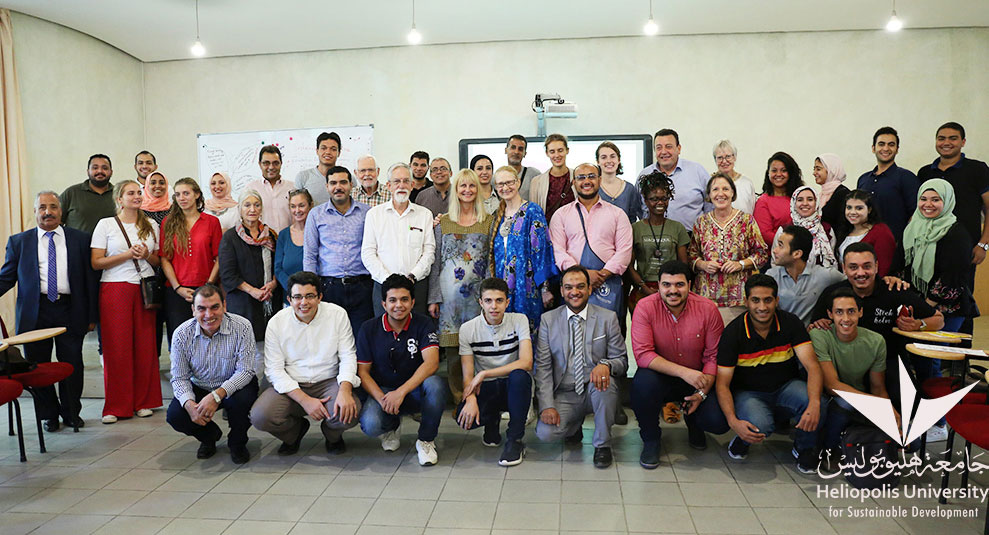 Group photo of Day Four
Dear All!
Please join us in thanking SEKEM for hosting a wonderful conference!

Have a look:
- Highlights of the 31st Annual Conference of Human Dignity and Humiliation Studies
- Heliopolis University hosts a Notable Workshop about Climate Change, Sustainable Agriculture, and Food Security in relation to Human Dignity
In deep gratitude
Evelin Lindner
Linda Hartling
& the entire organising team!
Dignity Road Report* - July, 2018

From left: Christian Manthey (photography), Evelin Lindner, Moritz Muschik (text)
Dear Moritz Muschik and Christian Manthey!
Thank you so much for the wonderful interview (in German) that we had in Hamelin on 21st June 2018, and that you have published on your HamelnR page on Facebook on 4th July 2018!
I very much admire you for being able to summarise my dignity mission in such a great way!
Dear All!
WELCOME to our next conference in Egypt!
We look forward to having you with us!
WELCOME from
Evelin Lindner
Linda Hartling
& the entire organizing team!