The following essay was contributed by Lee Beaumont.


—Learning wisely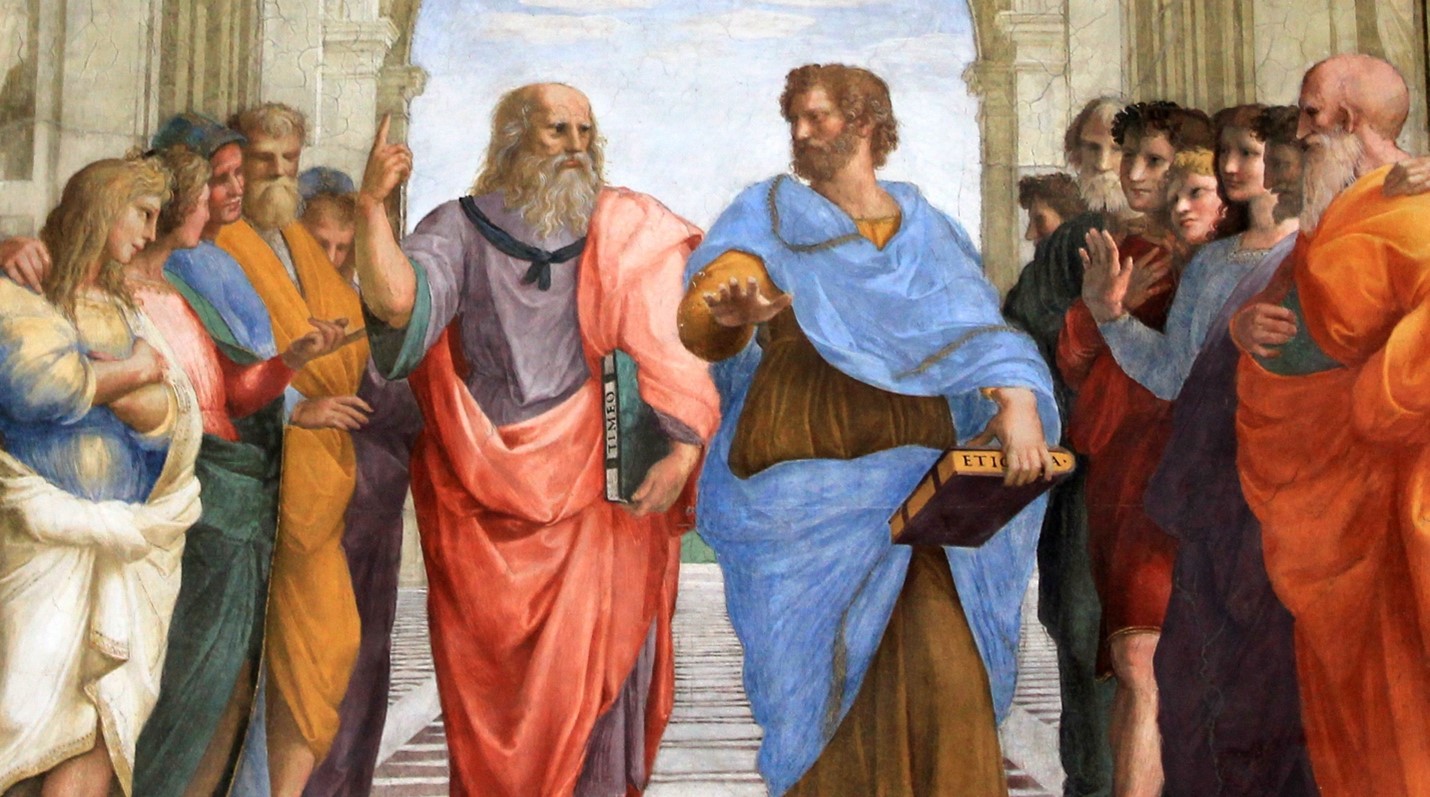 Plato and Aristotle at the Lyceum.
Image credit: Wikimedia commons
Education has a long history, extending at least as far back as the first written records recovered from ancient civilizations. Major highpoints include the invention of writing, the expansion of philosophy in the axial age, the emergence of libraries, including the library of Alexandria, schools of Hellenistic philosophy, the evolution of printing technologies, including the invention of movable type, the evolution of academic institutions beginning with the Platonic academy, continuing with the Roman academies, and various old universities still operating today such as the University of Oxford, and Harvard University. The emergence of state schools has vastly improved the literacy and numeracy of the world population.
Each of these traditional educational institutions rely primarily on lectures and other forms of information broadcast from teacher to student. Recitation, seminars, study groups, and other forms of face-to-face communication are used to varying degrees.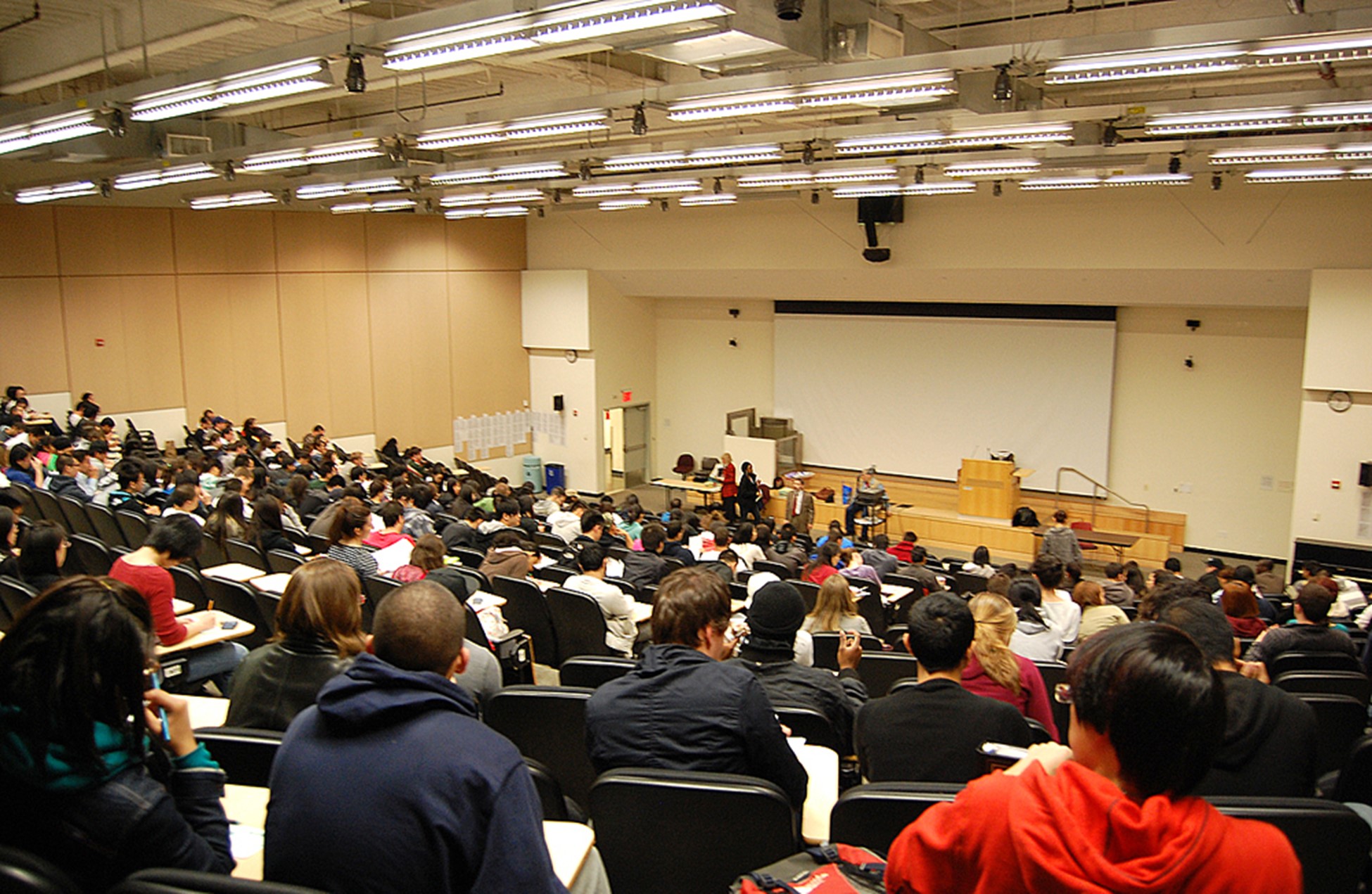 A modern university lecture hall.
Image credit: Wikimedia commons.
The evolution of the Internet now allows for many new forms of exchanging information, including educational information. Information is readily available from Wikipedia, YouTube, social media, news media, blogs, podcasts, and any number of websites. Some of this information is reliable and important factual knowledge, however much of it is unreliable, disinformation, propaganda, marketing hype, gossip, rumors, fake news, and nonsense. The burden falls on today's students relying on this explosion of information to determine what is reliable, what is important and what is useful. Students need to know how they know and work to identify reliable sources of information and dismiss disinformation. Students need to learn how to learn in this new environment.
Education is undergoing a transformation. How might the future of education unfold?
Traditional educational institutions are now being augmented by several more accessible alternatives. These include on-line learning institutions such as Wikiversity, Khan Academy, Coursera, edX, Wondrium, and other massive open online course providers (MOOCs). Personal video conferencing allows educators to easily connect with students regardless of geographic location. New companies such as Wyzant connect tutors directly with students. The emergence of these novel alternatives poses a puzzle that must be solved. Why do these accessible alternatives struggle to attract students while students rush to pay tens of thousands of dollars to attend traditional universities? What is going on?
Let's begin by asking "What do students want?" The answer might be 1) a career (income), 2) reputation (stature), and 3) an education (the answers). How do MOOCs and other accessible forms compare to traditional academic institutions on this basis?
Few credentials are as effective in creating attractive (read high paying) employment opportunities as a degree from the Massachusetts Institute of Technology or Harvard University.[1] Such credentials are also effective in quickly conveying an esteemed reputation. Unfortunately, credentials from MOOCs are either nonexistent, undervalued, or difficult to evaluate.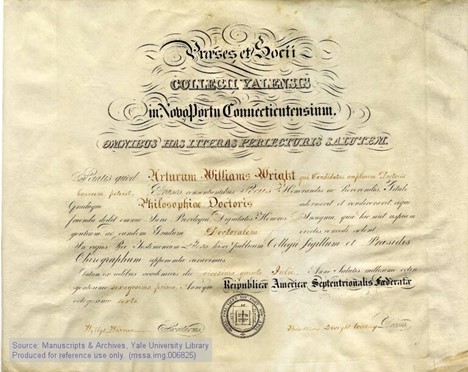 A College Diploma
Image source, Wikimedia Commons.
Fortunately, because MOOCs and other accessible information sources provide answers, students who value learning above credentials can readily find the answers they seek. We can all readily learn from MOOCs.
Recognizing the distinction between credentials and learning can help us to shape viable and accessible learning opportunities. Motivated students can learn through MOOCs and then obtain widely recognized and valued credentials by demonstrating what they have learned to credentialing authorities. The existing Advanced Placement test structure provides an example of how this could work. In this system,
American colleges and universities may grant placement and course credit to students who obtain high scores on the examinations. This idea can be expanded to recognize what students have learned through various sources including self-study, life experiences, and MOOCs.
The future of education is learning. Let's go!
[1] https://www.forbes.com/sites/michaeltnietzel/2022/08/30/how-forbes-top-25-colleges-stack-up-on-alumni-salaries/?sh=11620655fff2
Leland R. Beaumont is an independent wisdom researcher who is developing the applied wisdom curriculum at Wikiversity.
Written by:

Lee Beaumont
Welcome to the 37th Annual Conference of Human Dignity and Humiliation Studies
'From United Nations to United People: From the Brink of Disaster to a Future of Dignity'
in Amman, Jordan, and online
5th – 7th September 2022
Please see the invitation and visit the conference's webpage regularly for the latest information.
You can also download a tentative programme.
If you wish to participate on Zoom, please register and send us an email.
In preparation for attending this workshop, please make yourself familiar with the Appreciative Enquiry Frame that we use in our work.

The conference will begin with an Inspirational Key Talk by His Royal Highness Prince El Hassan bin Talal of Jordan
5th September 2022


The conference is hosted in cooperation with the Royal Institute for Interfaith Studies (RIIFS) (Amman, Jubaiha, Near Al-manhal Schools, Imran bin Hattan Street, building #1) and the World Dignity University initiative.

We would like to thank His Royal Highness Prince El Hassan bin Talal for founding the Royal Institute for Interfaith Studies and for inviting us to hold our annual dignity conference this year at this institute. Equally, we would like to thank Renée Hattar and Sandy Qaqish for their immensely dignifying and dignified leadership!
A very warm welcome to you!
Evelin Lindner and Linda Hartling on behalf of the entire global dignity community of HumanDHS


Written by:

Evelin Lindner
Dear All!
We are profoundly thankful to Linda Hartling for creating another wonderful Dignity Letter for us, full of information, all presented in dignifying beauty and with Linda's enormous artistic creativity!
Just click here and you can see all of the Dignity Letters that Linda has created since 2009.
All HumanDHS efforts are a labor of love — we are all Sharegivers! Linda has been deeply dedicated to the work of dignity for over three decades and she gives her time, energy, and loving creativity as a gift to the world. Linda wrote her doctoral dissertation on the violation of dignity — namely humiliation — in 1995, and she is the director of our global dignity family since 2003. She is like a gardener, a gardener of dignity, nurturing all people and projects that bring more dignity into this world.
We celebrate you, dear Linda!
In deep gratitude to you, dearest Linda
Evelin
& the entire global dignity family!
Written by:

Evelin Lindner
Google Trends shows a steadily growing awareness of human dignity. This graphic illustrates the number of searches for 'What is human dignity' since 2004.
The numbers on the vertical axis show relative search counts, not absolute ones.
Written by:

Uli Spalthoff